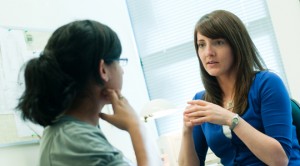 The goal of abstinence education is to communicate to young people their value and worth as individuals. We want to help them identify their goals and dreams and to reach them by maintaining healthy boundaries in every area of their lives.
Doctors, teachers, and other adults encourage young people to make healthy choices by: exercising, not smoking, saying "no" to drugs and alcohol, using sun block, and eating a well balanced diet. Why then do they tell young people they can't control their sexual urges and it's unhealthy to try to do so? Because of the epidemic of STD's (sexually transmitted diseases) sexual behavior is truly a life and death issue. Many STD's can literally scar an individual for life, and a few of them are deadly. The possible physical repercussions of sex outside of marriage can be devastating, but they are far outweighed by the emotional and spiritual damage of shallow and selfish sexual pursuits.
Our goal is to provide parents with tools to help their children and provide students with the tools they need to make choices that will bring them into healthy, satisfying and life-long relationships with no guilt and no regrets. Please contact Mary LaMont, IMPACT Walton coordinator, 770.554.4834, to discuss the program and how your family and/or your church family or school may engage in this program.