A Center of Hope CPC, Inc. dba Pregnancy Resource Center of Walton / Women's Health and Wellness Clinic of Walton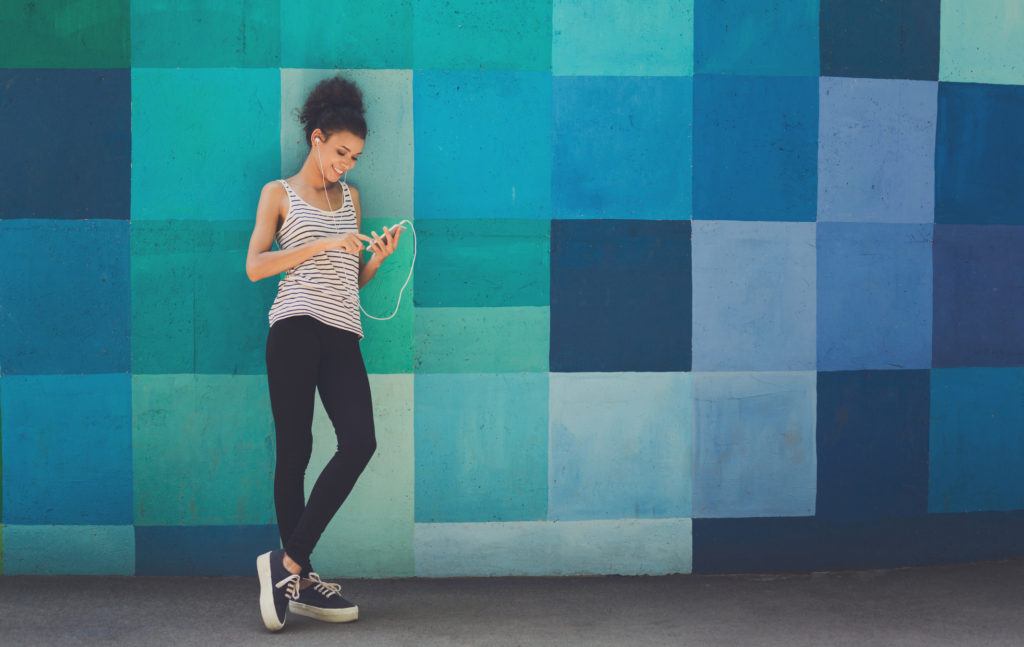 What's Happening!
COVID-19 Response
We understand the growing concern surrounding the coronavirus (COVID-19). The World Health Organization has categorized the coronavirus as a pandemic. We want to assure our community, patients, volunteers, and staff that we are taking the recommended precautionary measures to decrease the spread of the disease. As suggested by the CDC, we are encouraging hand washing/sanitizing, and we are regularly disinfecting commonly touched surfaces. We also encourage anyone associated with our clinics to please stay home if sick.
For the safety of our patients, staff and volunteers we will temporarily be limiting our services. We will continue to provide medical services but will suspend our educational classes through April 3, 2020. Current patients will have weekly access to critical items such as diapers and wipes.  We are not making these changes out of fear, but out of responsibility and necessity. We are trying to make changes that will decrease the risk of transmission of the virus, while also continuing to provide the material, medical and spiritual needs of our community. We are monitoring the situation closely and will adjust our services/procedures as needed according to the guidelines from the CDC.
Our hearts break for those affected by this disease. As Christians, we pray for these families and for the strength of God to intervene. God tells us hundreds of times in His Word not to fear, but to be brave and courageous. 2 Timothy 1:7 says, "For God has not given us a spirit of fear, but of power and love and self-discipline." We will be wise in taking protective measures to stop the spread of this disease, but most importantly we will stand strong in the Lord and his promises for us.
Carol Fairman, Executive Director                                             
 Lora Petersheim, RN, Nurse Manager
REGISTER FOR OUR 2020 FUNDRAISING GALA!
"Each a New Story"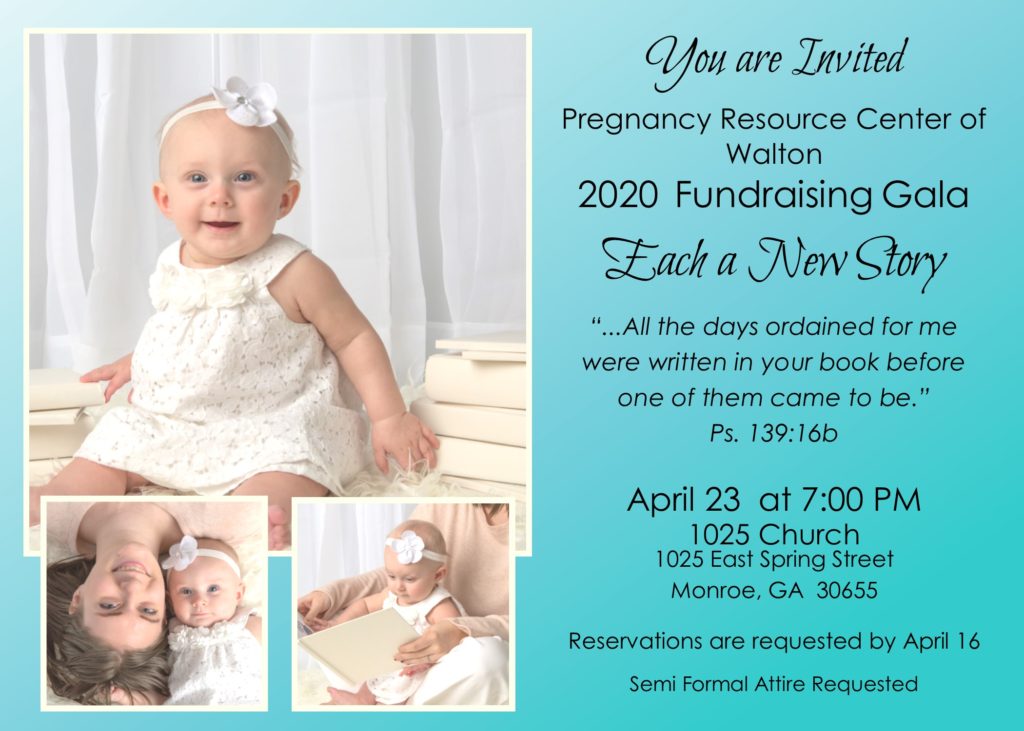 Announcing our new Donor App for IPhone and Android! Download the app now, read more…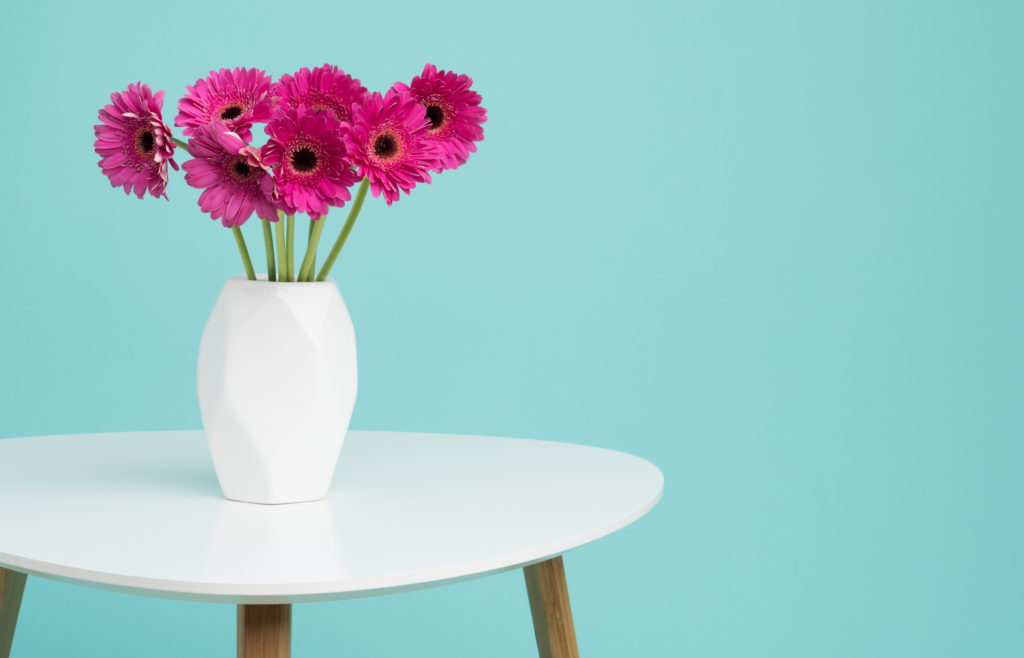 Who We Are,
What We Do
Pregnancy Resource Center of Walton / Women's Health and Wellness Clinice of Walton provides compassionate care, practical help and evidence-based education to women who believe they're pregnant and who may be considering abortion. We offer help without judgment and a path to Christ, both in word and deed.  All of our services are offered free of charge.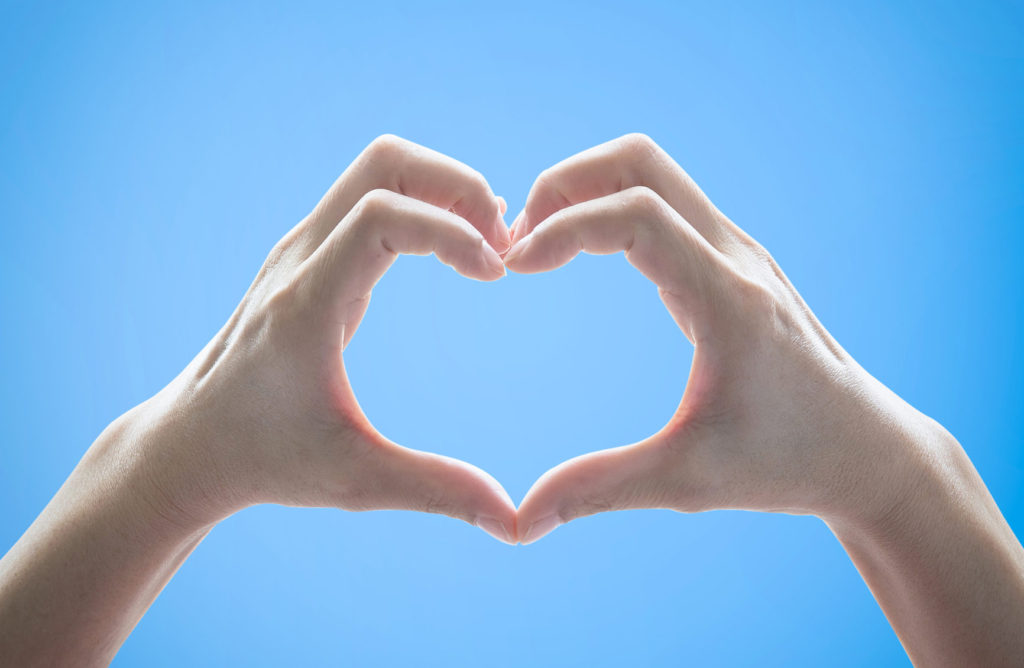 Ready to Get Involved?
Pregnancy Resource Center of Walton is pleased to announce that we have received a grant award of $2500 from the Catholic Foundation of North Georgia. These funds will be used to help fund an additional nurse position and training for ultrasound sonography to expand service hours to offer twice the number of appointments.